FREE Checking Account
There's no need to pay for basic checking! Open your own Free Checking Account which features no minimum deposit and enjoy no minimum balance requirement or monthly service fees!* Plus, you'll receive:
Free MasterCard Debit Card with access to 30,000 surcharge-free ATMs through the Co-Op ATM network.

Free access to Mobile Banking, Online Banking, Bill Pay and Audio Response system (901-321-1234) for 24-hour account availability

Automatic deposits through Direct Deposit or Automatic Transfer

Overdraft protection options with free share to share transfer options

Free "earth friendly" e-Statements

Interest earned on accounts with a minimum $1000 daily balance. Dividends compounded daily and paid monthly. Rates are subject to change without notice.
Ready to switch to MCECU'S Checking? We can help!
Courtesy Pay
We all make mistakes. With Courtesy Pay qualified* members can save money and avoid the embarrassment of returned checks, declined debit card purchases, and electronic funds transfers. Courtesy Pay offers:
Protection from merchant returned check charges

Protection from late fees associated with late payments on monthly bills

Protection of your good credit and name

Ask a Member Service Representative for more information.
*Must be at least 18 years old and not past due on any Credit Union obligation. New Checking accounts opened 60 days or more may have a $500 Courtesy Pay limit including fees. Eligibility is at the discretion of the Credit Union. A request to "Opt-In" for Courtesy Pay will be required for Point of Sale (POS) or ATM debits. A $25 fee may be charged per Courtesy Pay occurrence.
There is no limit to the total fees that can be charged per account. Repayment of overdraft balance and fees are payable upon demand. If payment is not made within 30 days, Courtesy Pay will be suspended. The fee may be imposed for overdrafts created by checks, ATM withdrawals, Debit card transactions or by other electronic means, as applicable.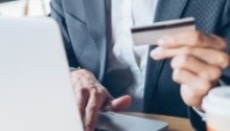 Access Mastercard Online
Log in to access your online account, or register for
an account today!