Enjoy a world of difference with a credit card from Memphis City Employees Credit Union. Our Mastercard® Platinum Rewards Card is designed with your best interests in mind so you can buy what you want without worrying about the fine print.
Benefits at-a-glance:
Worldwide acceptance at over 52 million places
No annual Fee
Liability protection for unauthorized purchases(1)
Chip Technology
Contactless Technology
Mastercard ID Theft Protection

Minimum payment of 2% or $20 whichever is greater
25-day grace period on purchases.

Access to cash at over 100,000 ATMs worldwide.

Convenient viewing online account activity and balances.

Earn Rewards

See where your Rewards can take you!  
Earn 1 point for every dollar you spend

Transaction history online – view and track how your rewards are earned based on each transaction
Points earned expire after 60 months 
Go on, Reward Yourself - You've Earned It!  
Merchandise:

You can select from millions of items, just like shopping online thru your loyalty website

Travel options available in the program:

Air
Hotel
Cruise
Rental Car

Gift Cards: Thousands of gift cards included in the Rewards catalog ranging in denominations of $25 - $500
To register and to claim your rewards, please visit: 
Important Apple Pay, Google Pay and Samsung Pay Information
Our Mastercard Platinum Rewards Card is currently not available with Apple Pay, Google Pay, and Samsung Pay. This feature is coming soon. 
Important Phone Numbers
During normal business hours, contact our Member Service Center at 901-321-1200 or Toll Free at 1-877-825-3180. After hours and on weekends, please call 1-866-820-3814. For lost or stolen cards, please call 1- 800-449-7728. For disputes call 1-888-918-7322. To set your personal PIN Number call 1-888-886-0083.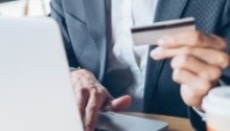 Access Mastercard Online
Log in to access your online account, or register for
an account today!

Make The Switch
Go to our simple Switch Kit, and start banking the right way for you.