Enjoy a world of difference with a credit card from Memphis City Employees Credit Union. Our Platinum VISA® Card is designed with your best interests in mind so you can buy what you want without worrying about the fine print.
Annual percentage rate as low as 11.50%.

NO ANNUAL FEE.

25-day grace period on purchases.

Access to cash at over 100,000 ATMs worldwide.

Convenient viewing online account activity and balances.

Protection against fraud.
Important information about surcharge fees for credit cards
Beginning January 27th, Visa® and MasterCard® will allow merchants to pass along their processing costs to consumers (our members) who pay with their credit card. Merchants do not have to participant in this, but if they do they can add a surcharge or 'checkout fee' to any purchase. The surcharge/fee cannot exceed 4%. *You must be at least 18 years of age or older to apply for a Visa.

A few things to remember:
Surcharges can be added to credit card transactions only. This does not affect purchases made with a debit card or a prepaid card.

Merchants must disclose the credit card surcharge clearly- either at the store's entrance and the point of sale OR on the homepage if it is an internet transaction.

The disclosure must include the amount of the surcharge, the fact that the fee is being charged by the merchant, and that the fee will not exceed the merchant's cost to accept credit cards.

The dollar amount of the surcharge must appear on the transaction receipt.

Merchants in the following states are prohibited from imposing a surcharge fee: California, Colorado, Connecticut, Florida, Kansas, Maine, Massachusetts, New York, Oklahoma, or Texas.
If you have additional questions, please reference the following documents:
Lost/Stolen VISA® Cards
For lost or stolen cards, please call 800.449.7728. For disputes contact 1-888-918-7322. For all other inquiries contact our Member Service Center at 901-321-1200.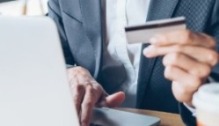 Access VISA Online
Log in to access your online account, or register for an account today!