Your credit score serves as a fingerprint to identify your financial past. It shows all of your data, from recent loan applications to current debt and from bill payment history to how long you have had your credit cards. There are not too many things that can hinder your life as much as bad credit.
Unlike most other financial institutions, which are glad to give you a higher rate based on your credit, Memphis City Employees Credit Union wants to help you improve it. When you apply for a loan we will pull your credit report. If you would like, a MCECU loan counselor will walk you through your credit report step by step and show you ways to improve each area.
Enhancing your credit score takes less time than most people think. Most scores can be improved within the first six months, even if you have a few late payments on your report.
Some things you may not know about your credit score:
Closing old credit cards does not help your score - in fact, it may hurt it.

Applying for credit at many different places (ex. department stores, mail offers, banks, car dealerships) within a short amount of period can harm it.

Converting credit cards to installment loans may help you in more ways than one when it comes to your credit score.

Your income does not affect your score.

Report Fraud to the Credit Bureaus:
Equifax 1-800-525-6285
Trans Union 1-800-680-7289
Experian 1-888-397-3742
Consumer may request to have a "Fraud Victim Statement" placed on their Credit File. Consumer also has the ability to request a "Consumer Statement" be placed on their file i.e. "My ID was stolen on Dec. 2014; please call (phone number) before issuing credit.
Fraud Alert Removal: Consumers must request removal of this alert via mail along with ID for security precautions. They can mail the request to: PO Box 105069 Atlanta, GA 30348
Request your free annual credit report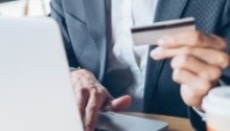 Access Mastercard Online
Log in to access your online account, or register for
an account today!